With Christmas right around the corner, I'm sure some of you are scrambling for gift ideas, whether it be on what to get other people, or what to ask for yourself. So that's why I came up with this simple gift guide.
For me this year, since I'll be moving out of my apartment with my roommate and into a place of my own, I don't get to ask for many fun things. My wish list includes money, toilet paper holders, and any kitchen thing ever since all we have is my roommate's.
So making this list was pretty cathartic for me.
All of these options would be perfect for the book lover in your life, or just any regular ole' person who likes comfort-related things. I would kill for any of these items on this list, so hopefully, some of them will help you with ideas!
Disclaimer: some of these links are of the affiliate variety. That means I may make a small percentage of anything you click on, but at no extra charge to you. These opinions are completely my own, so please don't be mad at me for trying to make an extra penny. I'm a (semi) starving author, okay?
A Fuzzy Blanket
There is nothing better in this world for a book lover than a comfy blanket to curl under while reading. While any blanket will do, I think this faux fur one would look gorgeous thrown at the end of the bed or over the sofa while not in use.
Get the one in the picture from Amazon here, or get another option at TJMaxx here.
Candles
Candles are the Paul Rudd of Christmas gifts--everyone loves them.
As long as they smell good, no one is disappointed by opening a candle. For book lovers, they have candles that smell--wait for it--like books. They even have some that smell like literary settings, like this Winterfell from Game of Thrones one. Find more literary setting and book-related candles here, or at the merchant's website here.
Bookends
If the book lover in your life has an impressive bookshelf going, why not give them something to ornament it with? Bookends are a cute way to spruce up any readers' library, and they keep their books from tumbling over.
How adorable is this Dobby one, by the way? If anyone who knows me in real life is reading this, GIMME PLEASE.
Book-Related Clothes & Accessories
I'm not even going to try to break all these down into separate categories. If your person has a favorite book or series, simply Google that and add "socks" or "t-shirt" or "hoodie" to the end of it. And therein lies your treasure trove.
For example, here's what happens when you search Harry Potter shirts on Amazon.
amzn_assoc_placement = "adunit0"; amzn_assoc_search_bar = "true"; amzn_assoc_tracking_id = "cjsite0d-20"; amzn_assoc_search_bar_position = "bottom"; amzn_assoc_ad_mode = "search"; amzn_assoc_ad_type = "smart"; amzn_assoc_marketplace = "amazon"; amzn_assoc_region = "US"; amzn_assoc_title = "Shop Harry Potter Products"; amzn_assoc_default_search_phrase = "harry potter shirts"; amzn_assoc_default_category = "All"; amzn_assoc_linkid = "79b0933ac80bb283226e3a0aab7d1025";
Gift Cards
I know, I know...gift cards feel like a cop-out for many gift givers. But trust me when I say that although they may not be the most fun thing to open, people still love them. For the reader in your life, you can get them gift cards to Barnes & Noble, Amazon, Books-a-Million, or any other bookstore near you.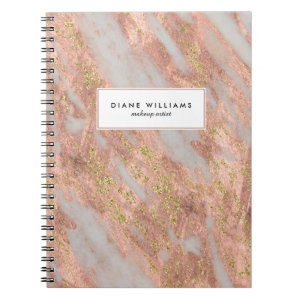 A Notebook
Not only are notebooks cute and versatile, but you can find them anywhere. Book lovers can use them to keep track of their to-read list, books they've read and loved...anything.
At Zazzle.com, they have tons of cute and customizable designs like the one pictured here. Add your loved one's name and "to read list" for a personal touch they'll love.
Coffee Mugs
Many readers I know like to read with a cup of coffee or tea by their side. Or wine, which you can totally sneak by having it in a mug (no judgments from me).You can find adorable coffee mugs all over the place for cheap, and trust me when I say no one can have too many. I'm absolutely obsessed with this one I found on Amazon.
A Book
...obviously. Whether it be one that you see on their Goodreads "To Read" shelf (mine's here), or one you think they'd enjoy, never doubt the gift of a simple 'ole book. It's what caused them to become the book lover they are today, so they'll love it.
Also, a shameless self-plug here. If your loved one is a romance, new adult, or coming-of-age story lover, feel free to gift them with a copy of my book!
And just because I couldn't help myself and kept browsing the black hole that is Amazon, here are some other things I think would be perfect gifts!
And there they all are! I know to some, these recommendations may seem a bit basic. But there is a reason these types of gifts are so common, and it's because many people love them.
So use these as a base guide for your loved one, and feel free to diverge from there!
Happy Holidays, Happy Reading, and Happy Shopping.